See all products from Nosiboo
Nosiboo Eco Mouche Bebe
---
---
Product Code:
5999885976874
Barcode:
5999885976874
Recommended Age:
Infant
Dimensions:
8cm X 5cm X 4cm (LxWxxH)
Weight:
99.80g
---
Description
SOFT SILICONE TIP: The nose tip is made of soft, BPA-free silicone to make sure that it does not irritate the baby's nose.
EASY-TO-CLEAN: Our engineers had been working hard to create a device that makes the life of mothers and their little ones easier. That is how the Colibri head was created. The head is the only part of the device that needs cleaning after a nose cleaning session. It can be taken apart and simply washed under running water.
BPA-FREE: Nosiboo cares. That is why we exclusively use materials that are absolutely harmless to humans. We made this sure by strict and thorough testing.
COMPACT AND PORTABLE: The Nosiboo Eco Nasal Aspirator comes in a handy plastic box that can be reused for transporting the device. Ideal for holidays, visits to the family or baby showers.
FULL CONTROL OVER SUCTION POWER: No need to overexplain. The Nosiboo Eco Nasal Aspirator is powered by your own lung, so you can decide how strong you wish or can perform suctioning.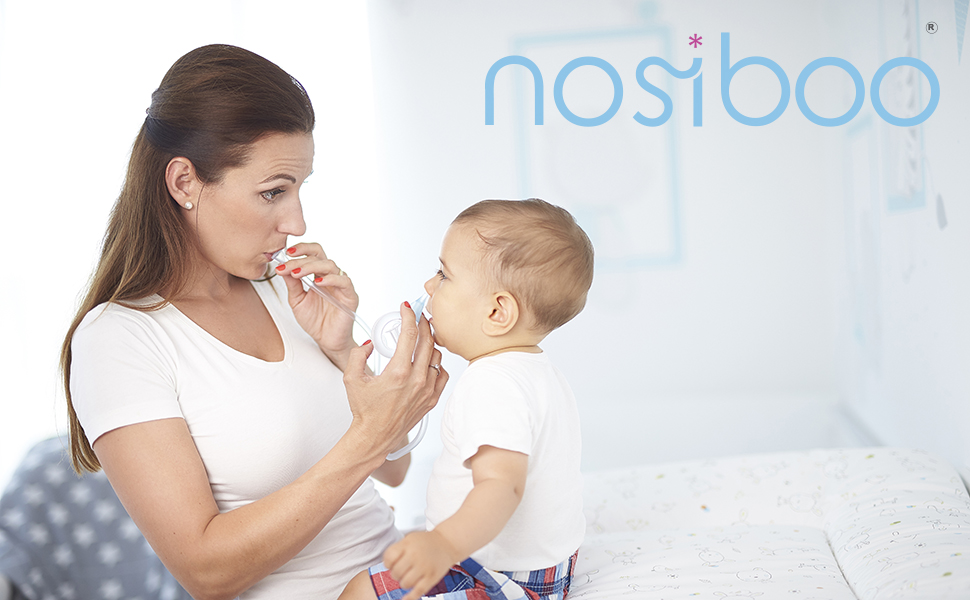 THE HUMAN-POWERED NASAL ASPIRATOR
Simple. Effective. Portable.
The human-powered nasal aspirator is the handy alternative to our Nosiboo Pro.
Nosiboo Eco Nasal Aspirator uses the power of your lungs to create the necessary suction power.
It is designed to fit into your pocket providing instant relief for children on the go.
The head of the Nosiboo Nasal Aspirator has a patented design which ensures that no mucus gets into the tube or into your mouth while performing the suction.
No filter needed!

Main product features:
BPA-free
Compact and portable
Made of safe, harmless and non-toxic materials
Easy-to-clean
Full control over suction power

About Nosiboo
In our products, design meets quality and technology.
Our talented team is continuously seeking opportunities and coming up with ideas to meet the needs of the 21st century's modern parents.