See all products from Nuby
Nuby Stacking Cups - 6m+
---
---
Product Code:
6152
Barcode:
048526061525
Recommended Age:
6+ Months
Dimensions:
19.70cm X 9.30cm X 14.90cm (LxWxxH)
---
Fast Shipping
Receive products in amazing time
EASY RETURNS
Return policy that lets you shop at ease
SECURE SHOPPING
Your data is always protected
Description
Includes 5 colorful bath time stacking cups
Stack the cups, put things inside them, or scoop water with them
Waterfall fun when water drains from the bottom of the cups
Cups have fun and different shapes and designs on them
9 Months + / BPA Free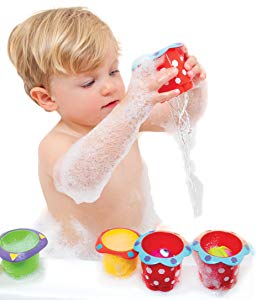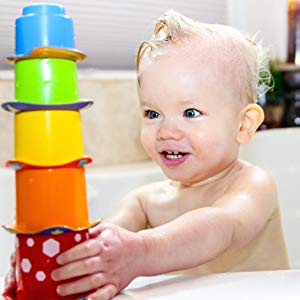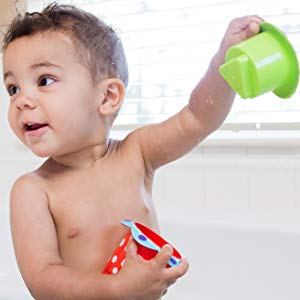 Nuby's bath toys are not just ideal for encouraging fun and imaginative play, they are also great for developing your little ones hand-to-eye coordination.
Stacking Bath Cup Set - 5 pcs
The Nuby Bath Cups Set includes 5 bath cups that stack for building and easy storage.
Your child will enjoy watching the water drain from the bottom of the cups.
The shapes on the bottom of the cups allow you to introduce your child to different shapes.
All Nuby products are BPA free.