Tommee Tippee Heat Sensing Spoons, +4 Months, Pack of 3
---
---
Product Code:
179111
Barcode:
5010415466105
Recommended Age:
4+ Months
Dimensions:
2.80cm X 8cm X 21.80cm (LxWxH)
Weight:
49.90g
---
Fast Shipping
Receive products in amazing time
EASY RETURNS
Return policy that lets you shop at ease
SECURE SHOPPING
Your data is always protected
Description
Our heat sensing spoons provide added assurance that baby's food will be the perfect temperature. ideal for tender gums and perfect for the first stages of eating solid food.
Soft tips for tender gums
Easy grip spoons have a heat sensing feature changes the tip from red to yellow when food is too hot
Spoons have a shallow base for tiny mouths and long handles for reaching into the bottom of food jars
Dishwasher, microwave and sterilizer safe. bpa-free

Less mess and less stress
Ideal for starting to introduce solid foods to little ones aged from 4 months plus, these soft touch spoons use clever colour changing technology to show you when food is too hot.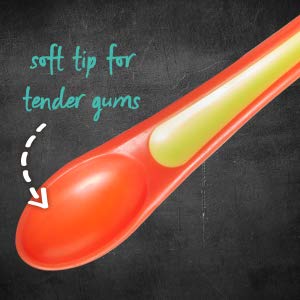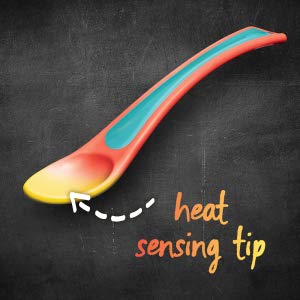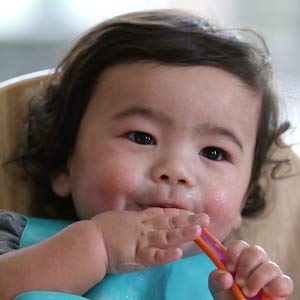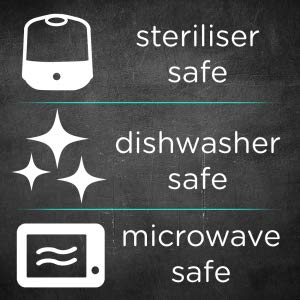 The soft tip spoon is gentle on tender gums, helping you and your little one to discover new food tastes and textures at the right temperature for their little mouths.
Discover solid food safely
Clever colour changing spoon shows you immediately if food is too hot for baby
Perfect for first solids
Soft, flexible tips and sides are gentle on tender gums
Easy clean
Clean with hot soapy water or pop them on the top shelf of your dishwasher. These spoons are safe to use in the microwave and BPA free.
Who is Tommee Tippee?
Tommee Tippee is the feeding brand in the UK and one of the fastest growing baby bottle brands in North America. For 50 years, we've made innovative products that are designed to make life a little bit easier for parents. And perhaps a little more fun. Today we're honored to be in families' homes in over 50 countries around the world. #ParentOn.