See all products from Huggies
Huggies Natural Care Wet Wipes, 56 Wipes
---
---
About Product
Made with premium soft and cotton material. contains 99% pure water.
Contains 65% cellulose and natural fibers. no added fragrance.
Helps to maintain the natural pH balance of the baby's skin.
Ideal for newborn babies.
---
ما بسبب حساسيه للبيبي وناعم عالبشره وما بعمل تهيج وما في كحول وخالي من العطر
---
افضل نوعيه جدا مناسب لبشرة الاطفال جودة عاليه لا يسبب التحسس طري على الجلد و ريحة لطيفة
---
جدا رائع هاد الويت وايبس ما بعمل تحسس وجدا ناعم ع بشرة الطفل وصديق للبيئه وريحتو جدا جميله
---
ريحتو تجنن ونوع المنديل رائع جدا بنصح كل ام فيي
---
ممتاز للبشره الحساسة للاطفال و رائحته جميلة و ينظف جيدا و لكن الورق سريع التمزق
---
Description
Natural Care with Aloe Vera Huggies Baby Wipes, Soft Pack, 56 Wipes.
Ideal for sensitive skin
Ideal for cleaning the face and hands of young children.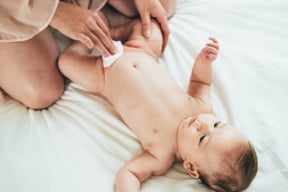 Feels soft and fresh against the skin.
Clinically tested
Product Code:
MA600-00032
Barcode:
5029053550152