Barbie Dream Camper with Pool
---
Product Code:
FBR34
Barcode:
887961439502
Availability:
Out Of Stock
Recommended Age:
3+ Years
Dimensions:
22.61cm X 59.69cm X 32.51cm (LxWxH)
Weight:
4,082.33g
---
Fast Shipping
Receive products in amazing time
EASY RETURNS
Return policy that lets you shop at ease
SECURE SHOPPING
Your data is always protected
Description
Barbie Dream Camper with Pool has everything your Barbies need to travel
This Barbie Dream Camper with Pool is perfect for taking on the road with your Barbie collection and even has a pop out pool for those long summer days on the road. Hop into the camper and make up your own adventures with your Barbie dolls.
This Barbie Dream Camper with Pool is full of features which will provide hours of uninterrupted play for any Barbie fan.
Features
Barbie Dream Camper with Pool pops open with the touch of a button. Just press and watch as the Camper's side panel opens, the roof lifts and the whole camper extends to 2 feet long for an amazing play space.
The pool and waterslide slide out from the side of the camper and can be filled with water for realistic play with your Barbies.
Use the interior as a sleeping space for 2 Barbies, and prepare food in the camper's kitchen.
The other side of the camper contains a bathroom and shower, perfect 360 degree play.
Dolls not includes, Camper comes with accessories including fire pit and marshmallow.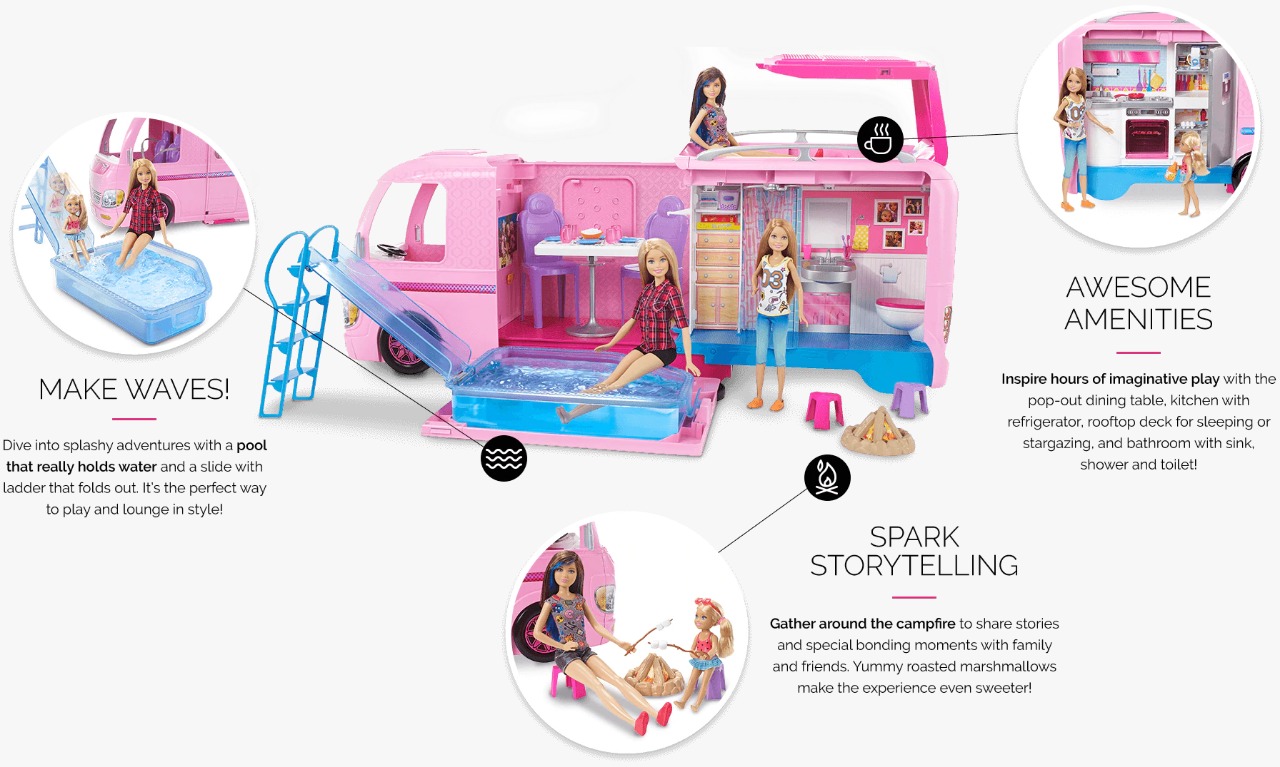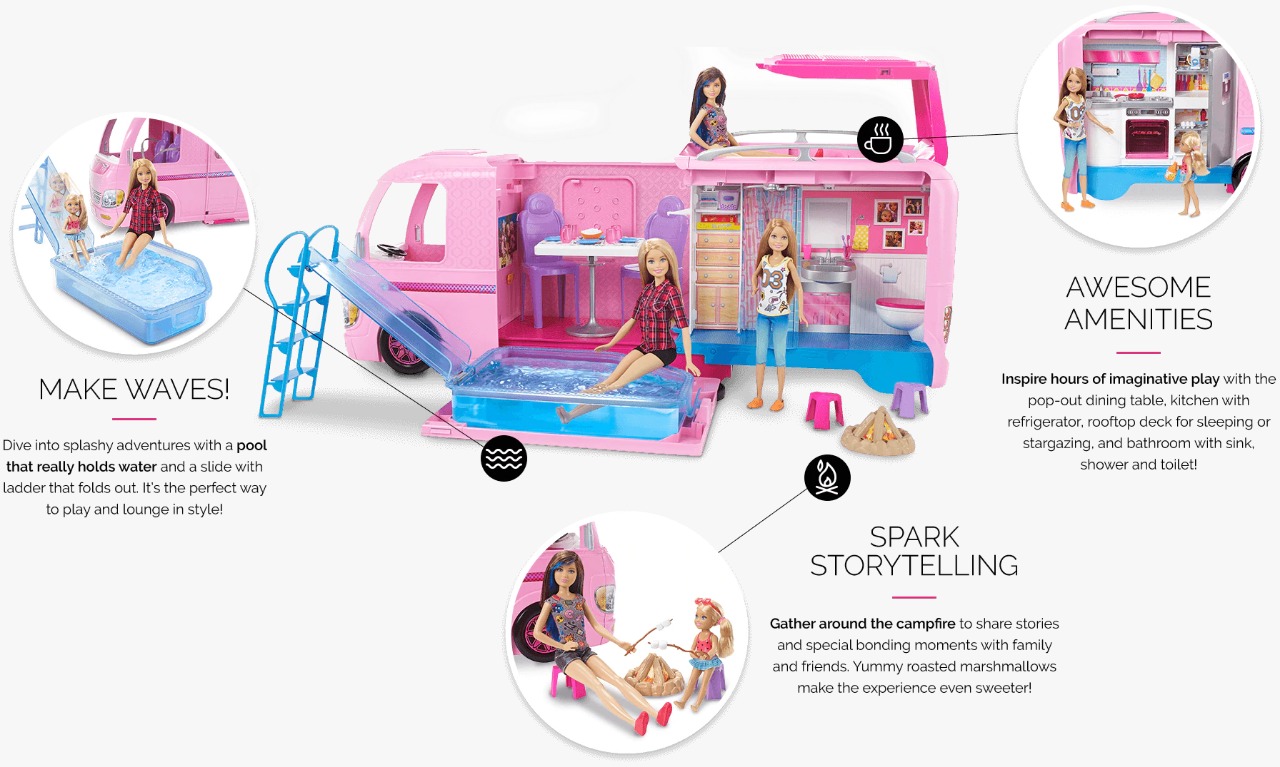 WHAT'S IN THE BOX?
Camper with kitchen, bathroom and closet
Pool with slide and ladder
2 hammocks
Pillows and blankets
Dining table and 2 chairs
Place settings, food and kitchenware
Fire pit
2 stools
2 roasting sticks with marshmallows
35+ accessory pieces