LEGO Architecture Paris Model Building Set with Eiffel Tower and The Louvre, Skyline Collection
---
---
Product Code:
21044
Barcode:
5702016368314
Recommended Age:
12 Years
Dimensions:
26.20cm X 7.20cm X 19.10cm (LxWxH)
Weight:
572g
---
Description
Build and display this highly detailed LEGO architecture interpretation of the Paris skyline, featuring a magnificent collection of famous landmarks and Paris attractions
This LEGO Architecture model features the Arc de Triomphe, Champs-Elysées, Tour Montparnasse, Grand Palais, Eiffel Tower, the Louvre, grass and tree areas and a decorative Paris display plate
Measures over 8 Inch (22 cm) high, 11 Inch (28 cm) wide and 4 Inch (11 cm) deep
694 pieces - for boys and girls aged 12+ and for fans and kids of all ages
This collectible LEGO Architecture Skyline Collection 21044 Paris building set can be built together with all other original LEGO sets and LEGO bricks for creative building
Bring together remarkable icons of Paris architecture with this magnificent Paris skyline model. This 21044 LEGO Architecture Skyline Collection set features the Arc de Triomphe, Champs-Elysées, Tour Montparnasse, Grand Palais, Eiffel Tower and the Louvre and is finished with grass and tree areas and a decorative Paris nameplate. This Paris model has been designed to deliver a rewarding and relaxing building experience to all with an interest in architecture, travel, history and design and makes a truly mangnifique centrepiece for the home or office. Each skyline model is scaled to give an accurate representation of the comparative size of the featured structures, with realistic colour depiction.
Safety Warning
Contains small parts

Recreate the splendour of Paris
Construct the iconic attractions that epitomise the world's most romantic city

Perfect for your home or office
Celebrate the world of architecture with this impressive Paris souvenir.
LEGO Architecture Paris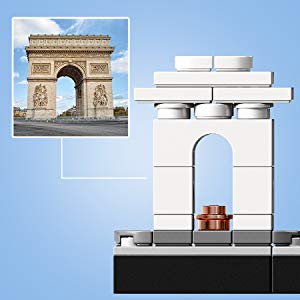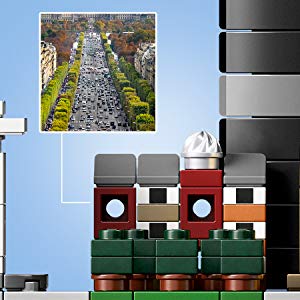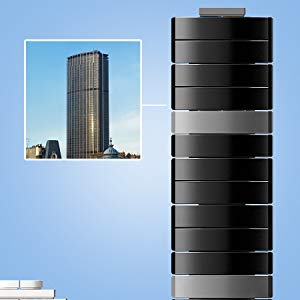 Arc de Triomphe
A revered national symbol commissioned by Napoleon in 1806.
Champs-Elysées
The most famous avenue in the world.
Tour Montparnasse
A soaring skyscraper at the heart of Paris.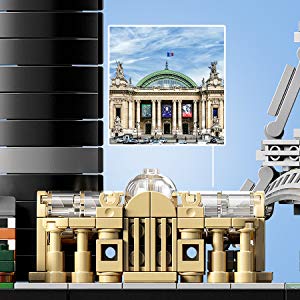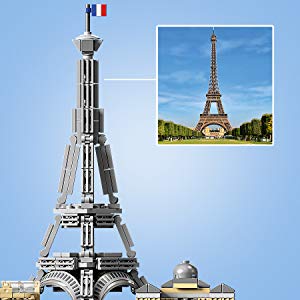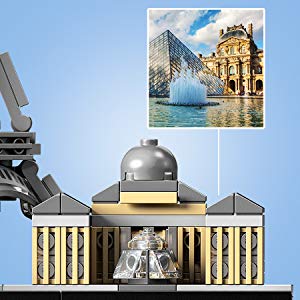 Grand Palais
Large exhibition and museum complex with a glass dome.
Eiffel Tower
The most beloved landmark in Paris and possibly the world.
Louvre
The world's largest art museum.

Lifelike scale and colours
Features 6 distinctive structures from the Paris skyline plus parkland areas.