See all products from Depend
Depend Comfort Protect Underwear for Women, Super Pants for Female Large, 9 pcs
Subscribe & Save
5.68 JOD
5% OFF
---
---
Product Code:
MA600-00011
Barcode:
5029053539690
Recommended Age:
For women
---
Description
For discreet, odourless defence, choose Comfort Protect. Our popular choice of incontinence underwear for women, it's tailored to fit your womanly shape, providing subtle, worry-free protection throughout the day and night. Available in three sizes, you'll feel confident, comfortable and completely protected.
Comfort Protect provides effective coverage in a discreet pant.
The low-rise waistband and flexible pad delivers an improved fit, just like underwear. Possessing maximum absorbency and odour filtering technology, so you can continue doing the things you love without worry or discomfort.
The total protect system locks away liquid, giving you stress-free protection all day. The overnight guarantee means you'll sleep soundly too.
Maintain your lifestyle with Comfort Protect:
Discreet design, with low-rise waistband and thinner pad
Total protect system and overnight guarantee
Maximum absorbency, providing comfortable, odour-free protection
Smooth, flexible design - continue your day with confidence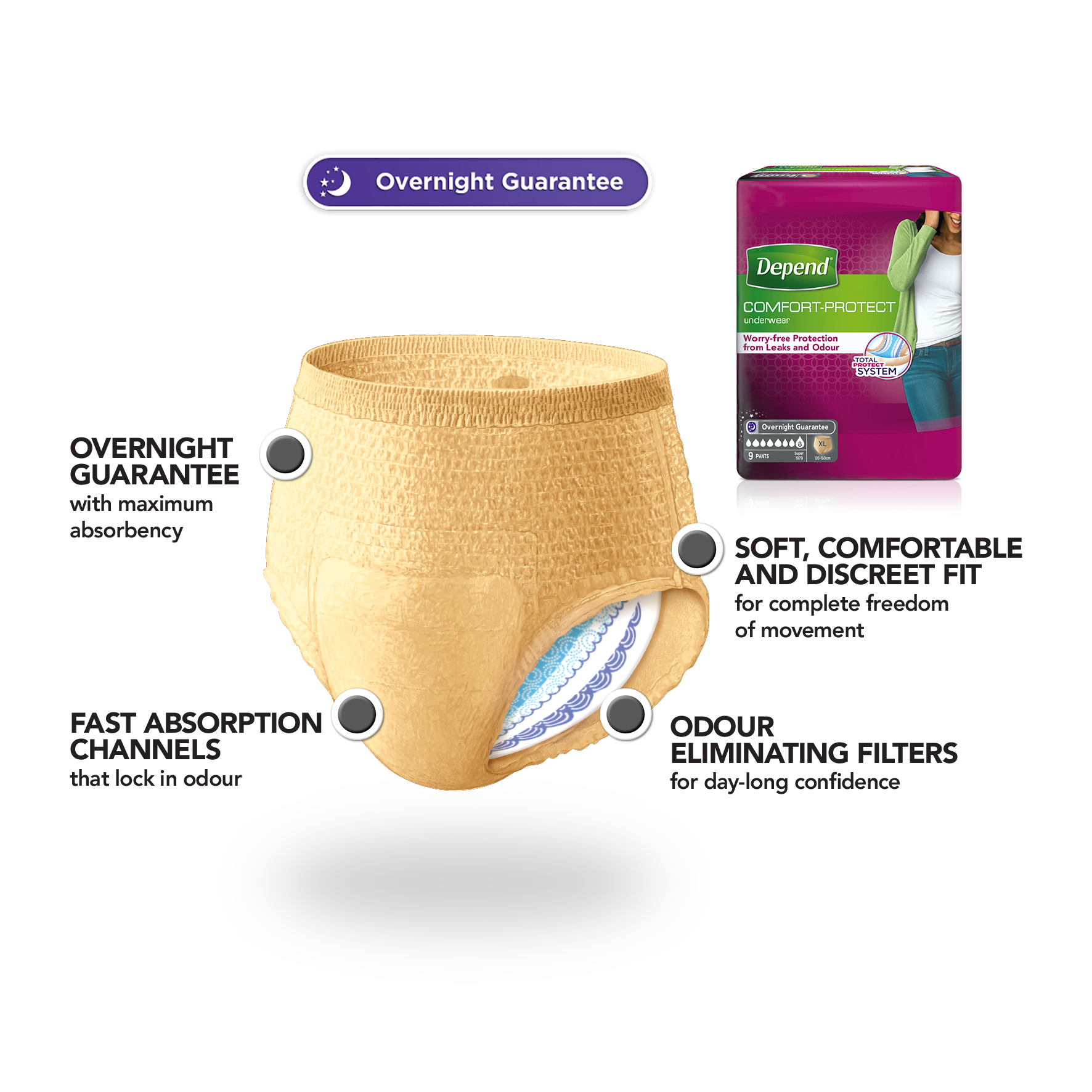 ---
Wonderful for many people; from elderly people with incontinence to younger women with heavy cycles. Highly recommended.
---
أنصح بشرائه مفيد و يجعل الحياة أسهل!
---
مثالي جدا لما بعد الولادة ويسند البطن
---
Showing 1 to 3 of 3 (1 Pages)