See all products from Kotex
Kotex Ultra Thin Night Time Pads, 7 Pads
Subscribe & Save
0.8455
5% OFF
---
---
Recommended Age:
For women
---
About Product
Uncompromised protection
Sumptuous softness
Very comfortable
Sumptuous softness
---
منتج رائع مريح ولطيف ساشترك مع دمية للحصول عليه دائما بسعر مخفض
---
منتج رائع ومريح شكرا دميه
---
اشتريته لانه تصميمه حلو والسعر متناول ل اي فتاه وسيده في موقع دميه شكرا لكم
---
منتج بيجنن ما بيسبب حساسيه و سعره كمان كتير منيح ومناسب لكتير فئات بنصح فيه
---
كتير منيحة وممتازة الفوط الصحية فائقة الطول للاستخدام الليلي من كوتكس وكان عليها عرض كمان اتشجعت اطلبها واجربها
---
Description
This pad gives you discretion and freedom of movement.
For heavy flow and overnight protection.
This pad has all the benefits you are looking for in a pad: Protection, Comfort and Fit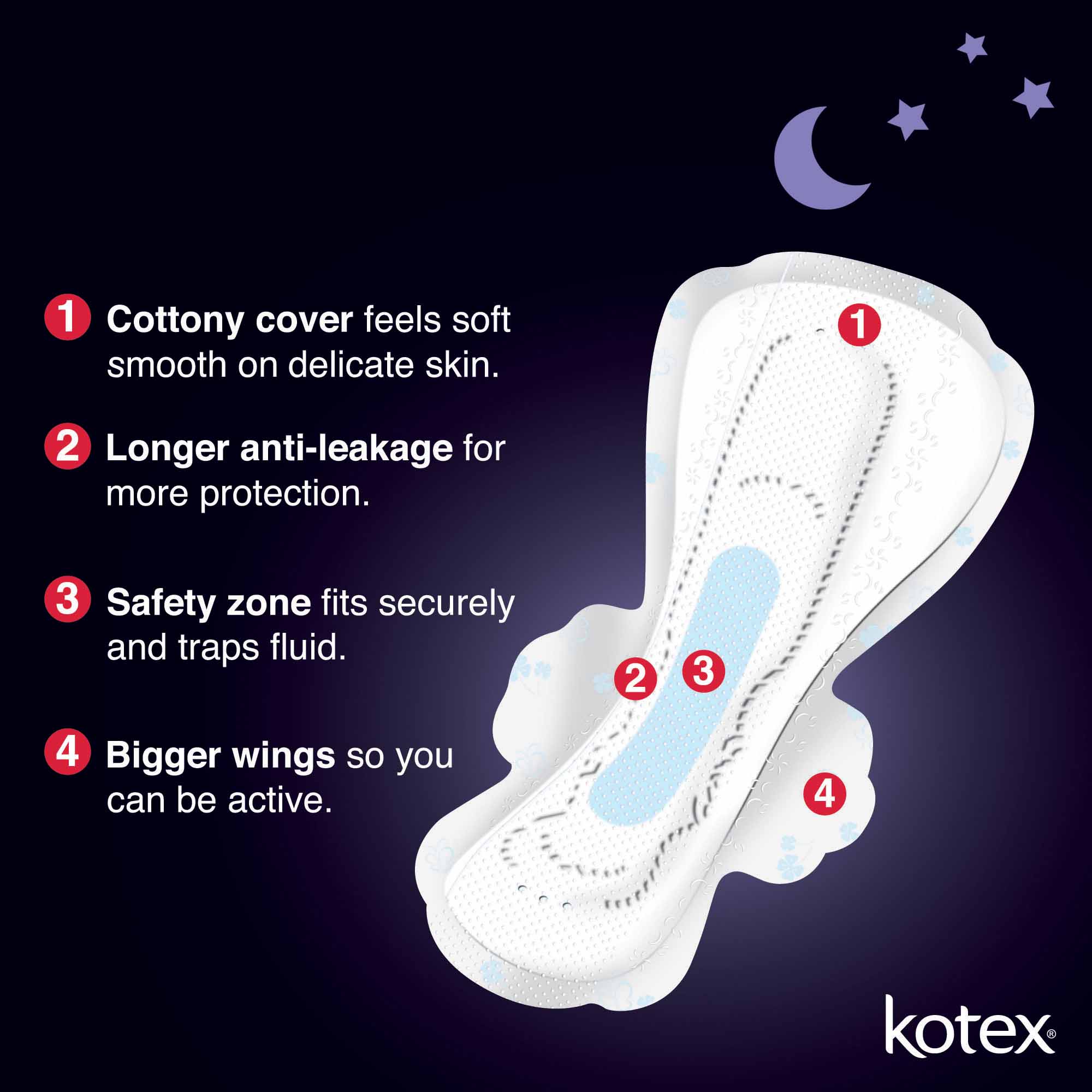 The cottony feel and white super soft cover gives you calm and balance during that time of the month.
This pad has a wider back for extra protection at Nighttime.
Product Code:
MA600-00253
Barcode:
6281002430246