See all products from Tommee Tippee
Tommee Tippee Closer to Nature Electric Bottle & Food Warmer
---
---
Product Code:
179077
Barcode:
5010415221445
Recommended Age:
Infant
Dimensions:
6.40in X 5.30in X 4.90in (LxWxxH)
Weight:
14.70oz
---
Fast Shipping
Receive products in amazing time
EASY RETURNS
Return policy that lets you shop at ease
SECURE SHOPPING
Your data is always protected
Description
The Tommee Tippee Electric Baby Bottle and Food Warmer heats feeding bottles and baby food jars quickly and safely. Compatible for use with most baby bottle brands. Ready in 4 minutes, the warmer heats quickly and evenly to preserve nutrients that are vital to your baby's healthy development. Just place the bottle or jar in the warmer, add water, and adjust the easy to use temperature dial. Helping you #ParentOn
Electric Baby Bottle and Food Warmer heats quickly and evenly, to preserve nutrients that are vital to your baby's healthy development
Easy to use, simply add water
Fits Tommee Tippee Closer to Nature baby bottles, and most other baby brand feeding bottles
Temperature control dial for desired food temperature
Warms bottles of breast milk or formula, and food jars in about 4 minutes
BPA-free and phthalate-free for ultimate reassurance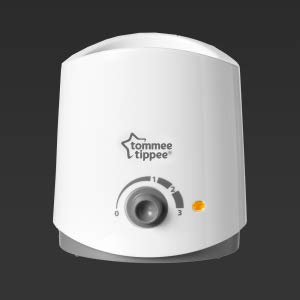 Easy to Use
Step 1 - Place the bottle or food jar in the warmer and add water.
Step 2 - Use the control dial to adjust the temperature in accordance with the instructions.
Step 3 - Once warm, remove the bottle and test temperature before feeding baby.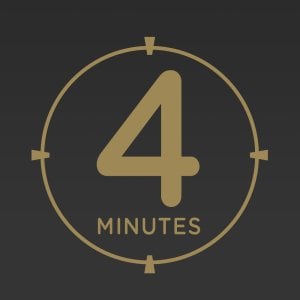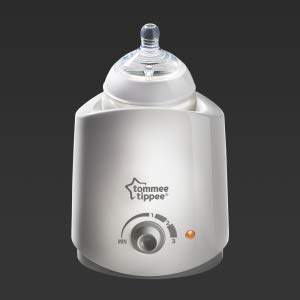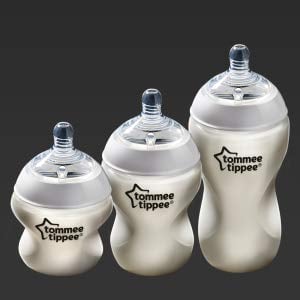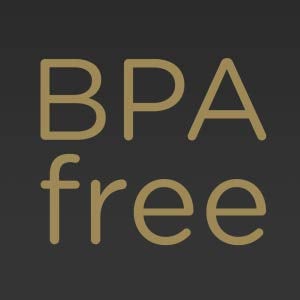 Quick Warm Time
Warms bottles in approximately 4 minutes.
*Warming times depend upon capacity and starting temperature of contents. Warming time of 4 minutes based on heating a 5 ounce serving of milk from ambient room temperature (68ºF).
Adjustable Temperature Control
The adjustable temperature control allows you to control the temperature of the warmer.
Fits Most Bottle Sizes
The Closer to Nature Electric Bottle warmer holds most bottle sizes comfortably, and perfectly houses all Closer to Nature and Advanced Anti-Colic bottles.
Baby-Safe
All Tommee Tippee Closer to Nature bottles are BPA-free for total reassurance*